MIF joins Manchester Pride Celebrations
MIF joins Manchester Pride Celebrations
Manchester International Festival is joining the Manchester Pride celebrations this weekend to proudly celebrate the past, present and future of LGBTQ+ life in the city.
MIF staff from roles across the organisation are teaming up with colleagues from the Science and Industry Museum and Manchester Football Museum to take part in Saturday's parade.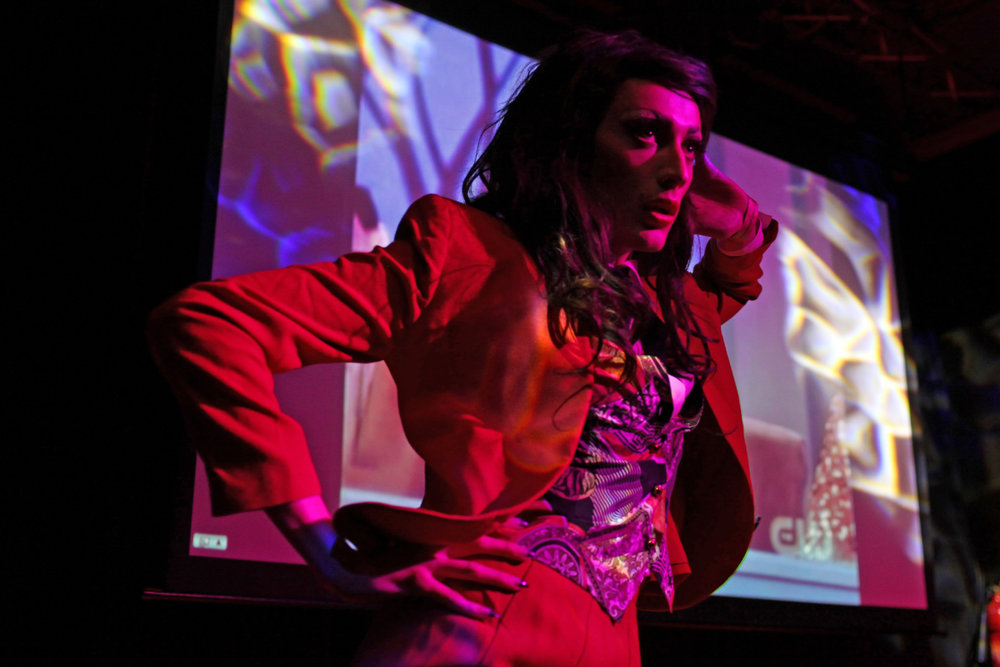 One of the largest events of its kind in Europe, every year tens of thousands of people fill the streets for the Manchester Pride parade as thousands march together through the city's streets reflecting the diversity of LGBTQ+ communities.
This year's parade, which takes the theme "Deep Space Pride: A Future World Of Equality," marks the 50th anniversary of the Stonewall riots, an event that kickstarted the modern LGBTQ+ pride movement.
Proud to support LGBTQ artists and creative communities, in July MIF welcomed to the Festival stage global LGBTQ+ icons, Janelle Monáe and Trajal Harrell (Maggie The Cat) and Manchester's very own queer club and cabaret collectives Homolelectric, Kiss Me Again, RebeccaNeverBecky and Fabaret (hosted in association with Superbia, Manchester Pride, Islington Mill, A Queer Revue and Trans Creative.)
We're also delighted to be celebrating our membership of Stonewall's Diversity Champions employers' programme, underlining our commitment to equality in the workplace for all LGBTQ+ staff.
We wish everyone a safe and joyous Pride weekend.
Manchester Pride is held from 23 – 26 August from Mayfield to Deansgate with the heart in The Village. An unforgettable weekend awaits.
End of article.